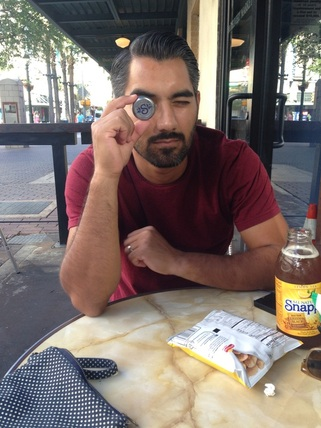 We celebrated our first wedding anniversary a couple of weekends ago. We decided to make it a staycation. We stayed downtown at the OmniLaMansion. We also got massages for the first time. It was the most relaxing weekend!
Waiting on hubby like always...
We also visited the bridge where our ceremony was. At the exact time we got married. I sense a start of a new tradition.
These guys rode their bikes from San Antonio, TX to Austin, TX in 8 hours!!
HAPPY BIRTHDAY ROCKY!